A personal word by Robert – april 2022.
After years of relative silence and with the passage of time, I recently decided to release new music with my Futureworld Orchestra project.
Over the years I've recorded hundreds of songs (good and bad) and most of them have never seen the light of day until now. At the same time, I have learned that the old, say pre-internet music industry, is no more and with its disappearance, new opportunities for artists have also opened up. Today, as an artist, you never have to depend on record companies and radio, press and media companies again. Complete independence both creatively and professionally. What artist doesn't want that? And frankly, these years couldn't come soon enough for me.
With modest pride I can hereby announce that from now on all new productions of my hand will be published through my own label: Futureworld Records.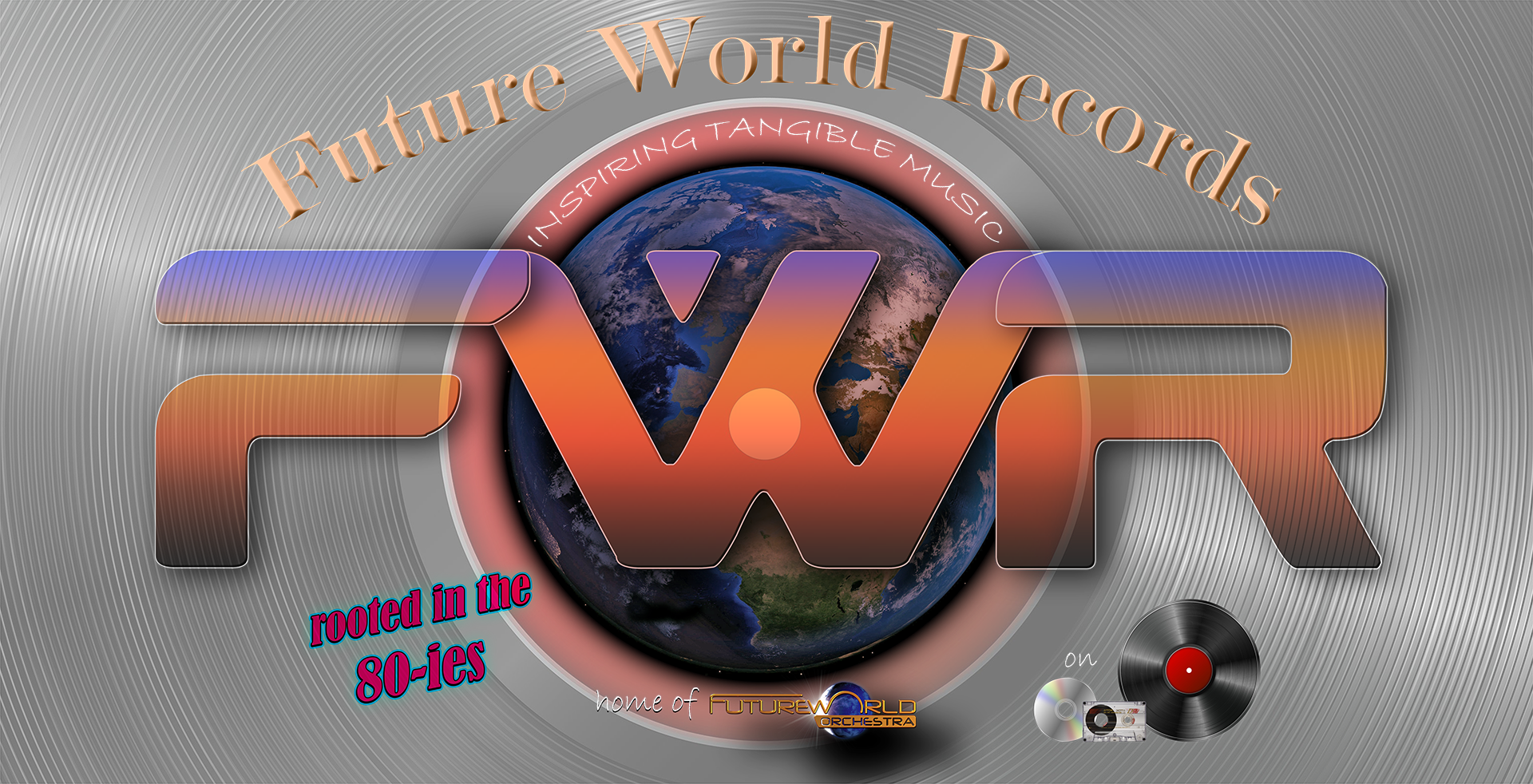 With Futureworld Records I primarily focus on the releases of my own productions on physical media. So all my new music will be available on VINYL, CD and TAPE (Compact Cassettes). All productions on my label will ONLY be available through their own website. This way there is no unnecessary money hanging on the bow and I can make my music available at the most attractive possible price.
Only about 20% of my productions will be available online via streaming and for promotion purposes only.
I choose to interact with people from all over the world who appreciate my music in as personal a way as possible. To make this possible I use email. Email is at the heart of my communication and allows me to communicate with fans in the most personal way possible and to spontaneously share free music every now and then. News and new releases will be made available with priority to fans who are genuinely interested in Futureworld Orchestra and will always be treated with preference.
FWO appreciates to ENGAGE DIRECTLY with people via email.
FWO values you as a subscriber, giving you a privileged position against others.
FWO's free subscribtion means receiving the latest news and best offers first.