Regenerated
For a long period of time music of FUTUREWORLD ORCHESTRA was no longer available to the public as the record company (Dureco) went out of business long ago. Frustrated by the absence of the availability of the music Robert has re-recorded most of the genuine tracks meticulously. Although Robert's primary goal was to stay as authentic as possible, some minor adaptations are intentionally made to the production.
The album is released on Robert's private label: "Websongs" and is available worldwide though exclusively via this official website.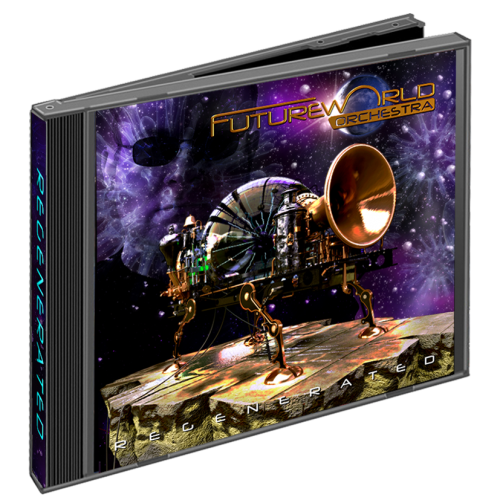 Shipping to: EU, USA, UK, Canada, New Zealand, Australia.