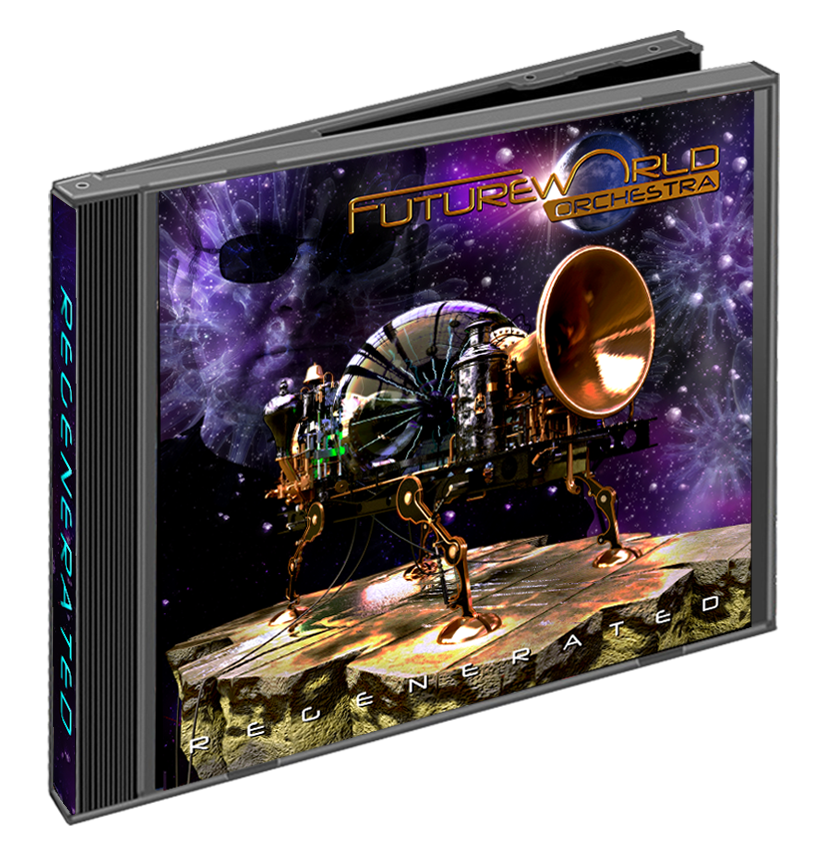 FINALLY AVAILABLE AGAIN !
For a long periode of time music by FUTUREWORLD ORCHESTRA was no longer available. Recently Robert has re-recorded most of the famous tracks from the 80-ies and compiled in this awesome CD "REGENERATED".
Album is only available via this very website!

For a short period of time this exclusive album containing 13 amazing tracks comes with a substantial discount.
Since Robert a.k.a. Futureworld Orchestra as an independent artist totally depends on these sales it is highly recommended to buy one in order to make him able to produce more music which he likes to do best. (Email him and he will answer you personally!)
Enjoy this true collectors item from the beautiful 80-ies!